IN MEMORIAM
JEFF TELLIS
Jeff Tellis : WHUS Station Manager 1962 - 1963. With ABC Radio Network in late 1960s. Filled in on-air for Charlie Greer on the overnight shift on WABC MusicRadio 77 during the announcers' strike in 1967 (listen to him with RealPlayer - move the clip position to 5:00 when it starts playing). Was General Manager at WPKN-FM at University of Bridgeport, built it up from a 10 watt weakling to a 10,000 watt contender. President and Executive Director of IBS Intercollegiate Broadcasting System for 10 years, and was their Vice President for Information Services and Webmaster. Jeff earned a living as Lead Technical Analyst for Macintosh computers at Avon Corporation in New York City, and lived in Newburgh NY when he passed away on March 14, 2006.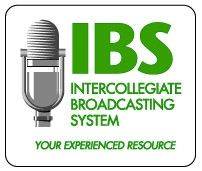 Jeffrey N. Tellis of Foster Town Road, Newburgh, NY died Tuesday, March 14, 2006. Born in New York, NY, he was the son of the late Harry and Mary (Kaufman) Tellis. He was a 1963 graduate of the University of Connecticut, and Vice President of Information Services for IBS (the Intercollegiate Broadcasting System). He leaves his sister, Suzanne Toyen of Newington. A graveside funeral service was held Friday, March 17th, at 11:00 AM in the Congregation B'nai Sholom Cemetery, Jordan Lane Extension, Wethersfield with Rabbi Debra Cantor officiating. Suzanne received friends at her home following the funeral.
Send your memorial tributes of Jeff to me at whusalumni@yahoo.com for posting below, or post your entry directly in the Jeff Tellis Memorial Guest Book.
---
Jeff was twice as good as Sara Lee.

Not only was there nobody who didn't like him; Jeff made everyone around him feel better -- he was the aroma, the texture, the essence of honest, open fun. His talent, energy and drive rippled through everybody who might have been at WHUS while he was there, on any given day.

The day before Jeff's burial I sang at the funeral of an 11-year-old from our parish. Father Justin suggested that grief can be eased by recalling as many of the good moments, fun times, sharing and caring as each of us can recall... letting them rise as our thankfulness for a life on earth that touched ours warmly.

Ah, Jeff -- In how many capers, shoots to Willi or Lou's, CCC Marathon hours, and moments of encouragement do we love thee? We'll never count the ways but -- that a good, talented man with a kindly soul continues to live in our hearts in joy -- they will be cherished and replayed. Jeff didn't have "B"-side, so we'll always remember the best.

Alav hashalom, hadod sheli.

Dave Millson
---
Jeff was a true friend. He was the glue that held us together at WHUS. He signed as a witness to our civil wedding in New York and stayed in touch with our family for more than 40 years.
We will always remember his kindness, his sense of humor and his gentle ways.
Win & Carol Heimer
---
One of the nicest things that happened to me freshman year at UConn was being assigned a room in the Jungle's Middlesex Hall across the hall from Jeff Tellis. His kind,gentle manner, ever-present smile and infectious laugh helped make freshman year lots of fun.

I was unable to make the last WHUS Reunion, but shortly afterward, I called Jeff and spoke with him for the first time in many years. I'm very happy I did so. The memory of our last conversation will stay with me. God rest his soul.
Manny Makiaris
---
Jeff's passing has touched our WHUS radio family deeply and each of us in our own way will treasure something of the time we shared with him, whenever it was.
I had the good fortune to spend some time with Jeff during the holidays, and as tough as it was for him in so many ways there was still the twinkle in his eyes, always at least half-a-smile and a razor sharp comment from the spirit within the body. Coming home to WHUS at UConn at the 2003 WHUS Reunion, where Jeff met all of you, brought some warmth to the sadness.
I would like to propose (1) the installation of a special memorial plaque in one of the new facilities to honor Jeff Tellis and ALL of you for your love for radio and your contributions to build the foundation of the house called WHUS. Our success today would not be possible without your efforts and your service to protect the future of the radio station during your watch on duty.
I would also like to propose (2) that at some appropriate time during the 2006 Alumni Reunion, we place a portable transistor radio on a small boat, set it on fire, and send it across Mirror Lake, Viking style! Perhaps it is the Irishman/Druid in me that brings out humor at a time of loss, but I mean this with all due respect. I will work something out with the UConn Fire Marshall, I'm sure we can find the proper request form. It is only proper that other members of the UConn radio family past and present be there to share, and remember, and make plans for the 3rd Alumni Reunion.
That one special moment of love and crazy humor and celebration of the individual, along with the past, present and future of radio in June will be my gift to Jeff and WHUS and WHUS Radio's gift to Jeff and all of you.
John Murphy, WHUS General Manager
---
I'm very sad to learn the news of Jeff's passing. In 1992 I got started with Macintosh computers. My first Mac Classic was the beginning of my being hooked on the Mac. Back then, I needed to learn more about operating this system. I'd heard about a mac User group just a block or two away from where we lived in Vailsgate. That is when I first met Jeff. Jeff ran the Mac meetings and was always helpful and ready to answer any questions I had about learning. I attended those meetings monthly until I left for California in 1996. Jeff always showed the same amount of enthusiasm and love no matter how many of us attended the Mac meetings. There were times when only two or three would attend. However, Jeff was always there giving his 100% all the way.

After moving to California I still kept in touch with Jeff and we'd gab about the latest Mac gadgets and innovations. He loved to talk about that and I loved to listen. I am truly going to miss him especially when I get the urge to talk about his favorite subject, Apple Computer.

Peter La Barbera

Sun City, CA
---
As General Manager during the period when WPKN was licensed to the University of Bridgeport, Jeff Tellis was responsible for evolving WPKN from its beginnings as a college station. Jeff nurtured the involvement of community volunteers and steered the station toward community service beyond the campus.


Ken Best, University of Connecticut
---
Although most people who will read this site probably know Jeff from WHUS or his IBS career, you should know something about his years at WPKN, where he was the general manager prior to joining IBS.

In those days, WPKN was the University of Bridgeport's radio station, owned by the University and operated by the students. When Jeff joined PKN in the late 60s (I met him as a freshman in 1968 and he couldn't have been there very long), the studios and offices were located in a very old wooden frame building that had once been the Student Center, but had been supplanted by a modern brick building next door a few years earlier. The old place was rather run down and one of Jeff's first tasks was to plan and lead the move of the station into new digs at the new Student Center. He did that in early 1969, as we moved into what was, at its time, a state of the art facility.

That alone was a big undertaking for which Jeff probably never received the credit he deserved. But his biggest impact at PKN was far larger, and probably even less recognized.

This was, as most of you reading this will recall, a very turbulent period on college campuses. And the station was fully embroiled in the moment. The students who staffed PKN (and the quasi-students, because some only registered for classes at UB because, as a student station, that was the only way they could get on the air) were fully caught up in the raging debates surrounding the Vietnam War, the fight for racial equality, equal rights for women and gay people, student freedoms, the "Woodstock Nation," the emerging power of rock 'n' roll, and just about everything else (as Marlon Brando famously replied in "The Wild One" when the question "What are you rebelling against?" was asked of him: "What have you got?"). There was, in the words of the Thunderclap Newman anthem of the day "Something in the Air" -- and if it was in the air, it was on the air at PKN.

I mention all this because the WPKN that Jeff Tellis managed was a daily caldron of fierce opinion, conflicting views, hot debates about the direction of the station's music and message, and -- frequently -- intrigue and in-fighting among the staff. We fought -- sometimes very bitterly -- over music formats, over who would be on the air and why and when, over rules and regulations, over student conduct at the station, over political messages and equal time considerations -- over everything and never over easy. And, remember, we were pretty young and not always very considerate of other's feelings in holding to our opinions and trying to enact them at the station.

And here was Jeff, who was not really much older than us, acting as "the boss," the authority figure in an anti-authoritarian era. Some disliked him purely for that reason, but to watch Jeff fulfill his role was, in retrospect, truly an inspiring sight.

He realized he was riding a bronco in PKN and he didn't try to whip it into line. He let it buck and gallop and jump, but he stayed in the saddle by being above the fray, by insisting on compromise, by hearing all sides in every dispute and letting us hash things out far more often than not. He may have been the boss, but he rarely imposed his will on the station or the staff.

What he did, his great gift to us, was help teach us --many of whom were away from home for the first time at the University or, if we commuted to UB, were getting our first taste of independence -- how to be adults. There is no more valuable lesson than that.

He was also understanding, he was compassionate, he was a friend, he was concerned about the kids who he supervised, probably far more than we took time to notice. He was never imperious, never conducted himself as arrogant, conceited or dictatorial. I don't know if it was just his personality or he was smart enough to realize he'd have more trouble if he played the heavy -- probably a bit of both.

Jeff had a poster he hung behind him on his office wall that read: "You have not convinced a man just because you have silenced him." It was more than his motto for the way he ran PKN -- it was a reminder to us that it was better to strive for inclusion than exclusion.

Jeff was the absolute perfect person for that job at that time. No one could have done it better.

And it wasn't just the staff that caused him problems: The UB Journalism school was regularly trying to take control of the station; the school administration certainly put heat on Jeff because of all the political activity that flowed through PKN; I'm sure he had some "law enforcement" types skulking trying to put the kibosh on the station. There were always FCC concerns, and occasional problems with the tower and the equipment and our signal and all the normal things that normal stations deal with.

But PKN was not normal. What we were -- because of Jeff -- was an incredibly free forum for music, ideas, creativity and growth.

We were proud that we grew from a station that only programmed UB Sports, show tunes and classical music, to an "outlaw" block of post-10 pm programming, to a blend of Top 40 and "underground" sounds all day long, to a schedule where the DJ could play what he/she wanted when he/she was on the air. We liked to think we were in the vanguard of "free-form" radio, along with a few others, and we built a terrifically loyal following in Connecticut and Long Island, a broad listener base that strove to be inclusive of all segments of our listening area -- not just student interests.

And that happened primarily because Jeff was in charge and he allowed it to happen, he shepparded the change and let us sheep roam as freely as we could in the directions we chose.

We played the best music -- and all types of music. We had great call-in shows and great on air guests. We developed a very exciting and very credible and innovative news department. We continued to broadcast UB Sports -- even the UB club hockey team (and Jeff hooked up an amazing little broadcast position for us in the stands).

We had people go from PKN into commercial radio as newsmen/newswomen and DJs, we had people go into the record business, we had people who continued in non-commercial radio, but no matter what we did when we left PKN, none of us left PKN unchanged. We all grew, thanks primarily to Jeff's stewardship.

I don't know if Jeff spoke often of his days at PKN after he left or what he learned. It could not have been easy for him, but maybe, like the rest of us, he was so caught up in the era that it seemed normal. We would get together at the occasional PKN reunions and laugh quite heartily at what we lived through, and I know he looked back on those days with some sense of accomplishment -- as he should have. But whatever he took from PKN, he gave much, much more. And all of us who were there are forever indebted to him and his memory.

Finally, Jeff was my friend. He taught me some very important life lessons about cooperation and compromise. Sadly, we didn't stay in close touch over the last few years, and I regret that. We had worked together almost daily for five years at PKN and I always felt that cemented a bond between us that remained strong whenever we'd see each other again.

But that bond is not broken by his passing because I know that as I ventured out into the working world and assumed positions of responsibility, I found that I adopted a great deal of his management style in my relations with younger co-workers. He set a great example for me and I am grateful to have had the opportunity to know him, work with him and learn from him.

Shalom, old friend.

Stu Hackel, WPKN AM/FM, 1968-1973
---
My kudos to Stu Hackel for a beautiful tribute to Jeff Tellis, who deserved every heartfelt word. He was a mensch. When I think today about what arrogant little twerps we were in the early 1970s, and what a kind, decent, intelligent, wise counsel Jeff was, I cringe a little. He was a radio man, first and foremost, totally dedicated to making WPKN better, not into it for his own gratification. He went on the air occasionally, if no one else was available, but it was just to keep the station on the air. Personal aggrandizement was the farthest thing from his mind. A wonderful guy. I echo Stu's Shalom.

John Motavalli
---
My connection with Jeff Tellis begins and ends with the Intercollegiate Broadcasting System. I met Jeff in 1974 at the first IBS convention in which I participated. Thus, I have known Jeff longer than any of the IBS staff with whom it has been my pleasure to work. In 1974, Jeff was IBS. At the conventions, it was he who greeted me - along with countless students, faculty, and other presenters - when I arrived, handed me my convention material, showed me to my session rooms, and attended my sessions, as his busy time permitted. [However, during one IBS convention, I actually prevailed upon him to spare me and a friend an hour and join us for lunch in New York City.] It was also Jeff who called my office at the Federal Communications Commission when there were issues involving college radio. It was also he who filed comments before the Commission on behalf of IBS and college radio.

During the past few years, as his health declined, Jeff took a less active role in the IBS conventions. But his dedication remained. And in the last year of his life, even though he couldn't attend the conventions, he still continued to do administrative work on his computer for IBS.

I don't know about the rest of you who attend IBS conventions, but whenever I come to the convention, I will always look for him to be behind the computer handing out registration materials. I will miss him very much, especially at those times. But I will also always be grateful for having known him as a colleague and friend.




Allen Myers

Federal Communications Commission
---
I began my association with The Intercollegiate Broadcasting System some 10 years ago and one of the biggest reasons I chose to get involved in IBS was Jeff Tellis. His warm, enthusiastic welcome the first time I walked in the door at the national IBS convention with a half-dozen students following behind set the stage for a long time association and friendship. Jeff's unselfish enthusiasm for broadcasting and young broadcasters is his legacy. His willingness to give of his time and energies has helped countless aspiring students to live their dreams.

You will be missed, my friend...but never forgotten. On behalf of the thousands you've touched in a positive way, thanks Jeff.
Len Mailloux (Boston, MA)
---